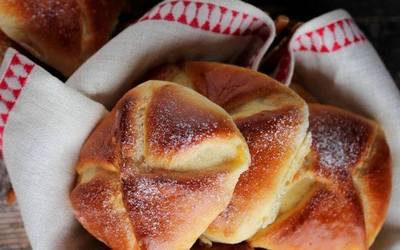 Traditions and customs of Moldovans, deeply rooted in the past, are sacredly preserved and passed on from generation to generation. That is why the Moldovan villages are real treasures of spiritual and material values. From 6th to 9th April, the exhibition TOURISM. LEISURE. HOTELS 2017 will host the Festival Satul meu (My Village), where all aspects of the Moldovan cultural heritage will be presented to the attention of visitors.
It is known that hospitality is a distinctive feature of Moldovan people. But guests of the festival will be greeted not only with bread, salt and a glass of good wine. A wide variety of placinta (pastries) can be tasted at the stands of representatives of the districts Orhei, Hincesti and ATU Gagauzia. The hospitable hosts from Orhei will treat you with traditional grilled meat and sarmale (stuffed cabbage rolls), homemade pickles and real mamaliga (a variety of polenta), prepared according to old recipes.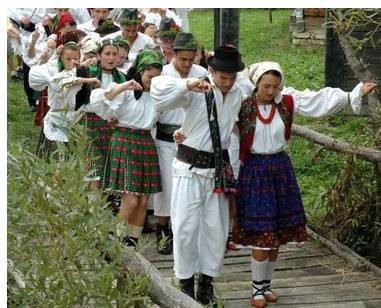 Music and dance groups from Falesti, Calarasi, Cahul, Orhei, Glodeni and Gagauzia will help the guests of the festival to get a deeper feel of the rich folklore traditions of Moldova. Among them will be the ensembles "Baştina", "Busuioc Moldovenesc", "Vălenaşii", "Flori de Lămîiţă" and more.
Representatives of the regions of Moldova will present the points of interest of their native places. Each district of Moldova is rich in traditions and customs accumulated for centuries. Visitors to the festival will discover new opportunities for rural, cultural, religious, wine-making, healthcare tourism. Rock monasteries, ancient churches, medieval fortresses, museums and ethno villages are just a part of historical Moldova, which will be presented by representatives of various regions of the country.
You will learn the subtleties of traditional Moldovan wedding customs - from the order of guests' seating to the plates in which the food is served. Also, by visiting the festival My Village, you will have the opportunity to appreciate the unique traditional Moldovan embroidery.
Well-groomed homesteads, homemade wine, a house in the national style, Moldovan food on the table and love for your native land - all this awaits you at the Festival My Village, from April 6 to 9, at the International Exhibition Center MOLDEXPO.