Global Exhibitions Day 2017
Festival "Moldexpo – Territory of Opprotunities", Global Exhibition Day, June 7, 2017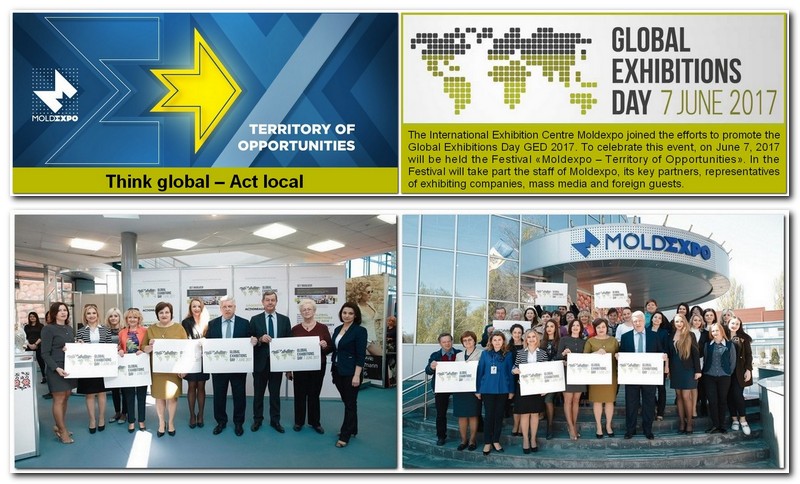 UFI invites to join Global Exhibitions Day 2017
Preparations are underway for Global Exhibitions Day (#GED17) on 7 June 2017, and UFI the Global Association of the Exhibition Industry is inviting people around the world to get involved. Global Exhibitions Day is a chance to celebrate the exhibition industry and highlight its positive impact on jobs, business, innovation and local investment.
Thanks to UFI's unique network of national exhibition associations, exhibition professionals are already stepping up with plans for GED17 activities in their countries.
With the title Think Global, Act Local, GED17 puts a special focus on the human side of face-to-face exhibitions. It will highlight the business and marketing opportunities, diverse jobs, inspirational exchanges and local investment created by the exhibition industry worldwide.
"UFI is calling on everyone working in exhibitions and trade shows to take part in Global Exhibitions Day on 7 June, and share their initiatives loud and proud!" says Dr Andreas Gruchow, President of UFI, which built the global GED network last year and coordinates the global effort together with a GED17 task force.