On May 16, the main gastronomic get-together of the country  - tusovka culinarăi – is opening at Moldexpo. At the same time, the International specialized exhibitions FOOD & DRINKS, FOOD TECHNOLOGY AND PACKAGING.DEPOT  are starting their work.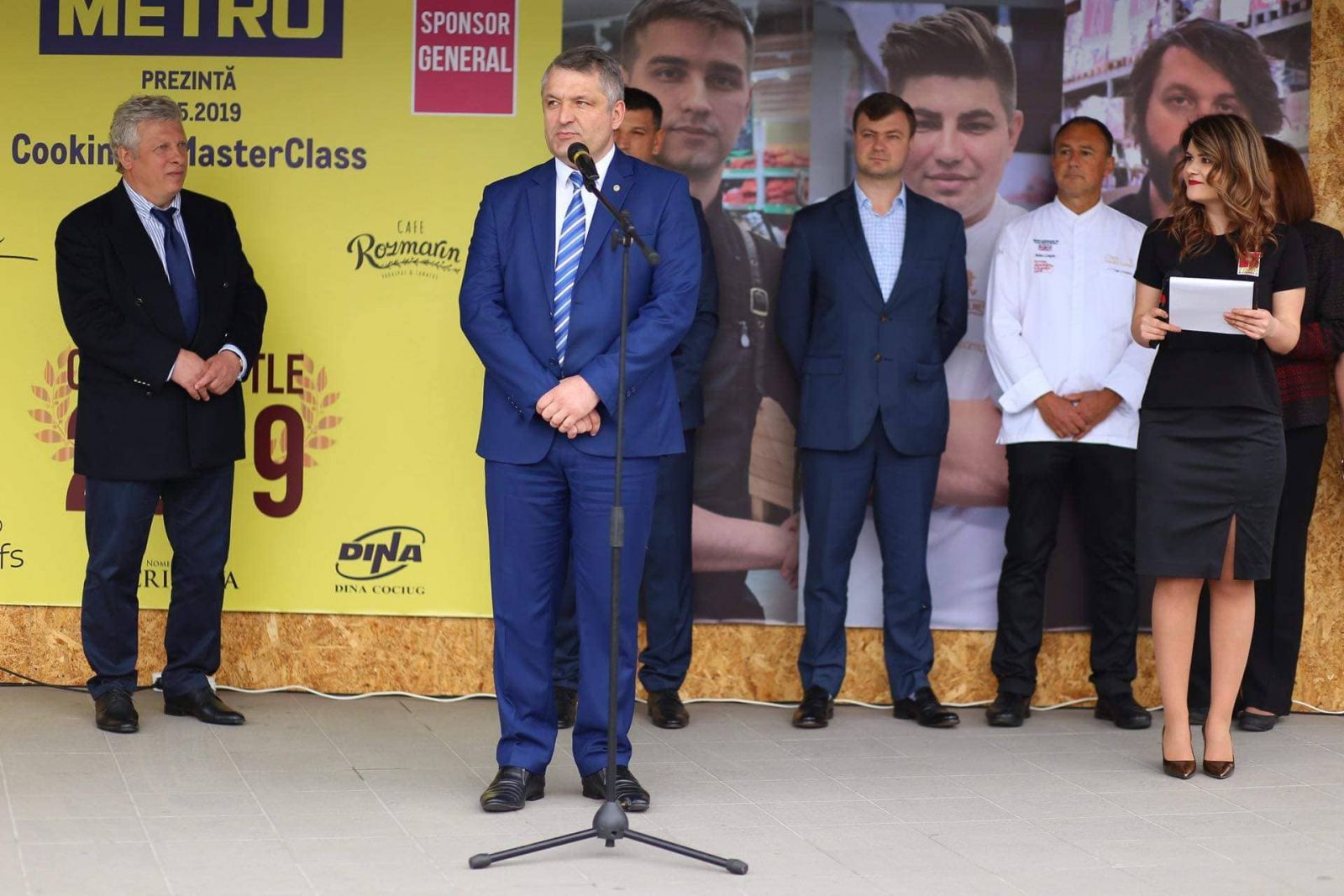 Welcoming the participants and the guests of the events, Veaceslav Cernat, State Secretary for the Ministry of Agriculture, Regional Development and Environment of the Republic of Moldova, noted the huge role that these exhibitions play for the agri-food sector of the country. According to him, one of their main tasks "is the promotion of agri-food products of the Republic of Moldova, the introduction of modern technologies and equipment." Veaceslav Cernat assured the audience that the Ministry of Agriculture will continue to provide full support to the exhibitions.
Г
Serghei Martinov, commercial director of Metro Cash & Carry Moldova, general sponsor of FOOD & DRINKS, noted that "the company is sponsoring FOOD & DRINKS for the second year in a row in order to support the gastronomic industry and the HoReCa sector. One of the objectives of the exhibition is to increase the gastronomic culture in the country. Our company will hold a series of culinary workshops with famous chefs, so we invite you to attend, learn, try and be inspired".
The honored guest of the culinary party, the BBC chef Alan Coxon,  thanked the organizers and sponsors for the opportunity to visit our country again and speak to Moldovan connoisseurs of good cuisine. The British guest noted that "such shows are important for Moldova, because it's all so much more open to the world. They are important for representatives of the industry, but also for the general public, because here you can learn about the secrets of high-quality and healthy cuisine".  Alan Coxon promised many surprises during his master class.
Tusovka kulinara and the exhibitions will be held from May 16 to 19, from 10.00 to 18.00.